Archive for November, 2014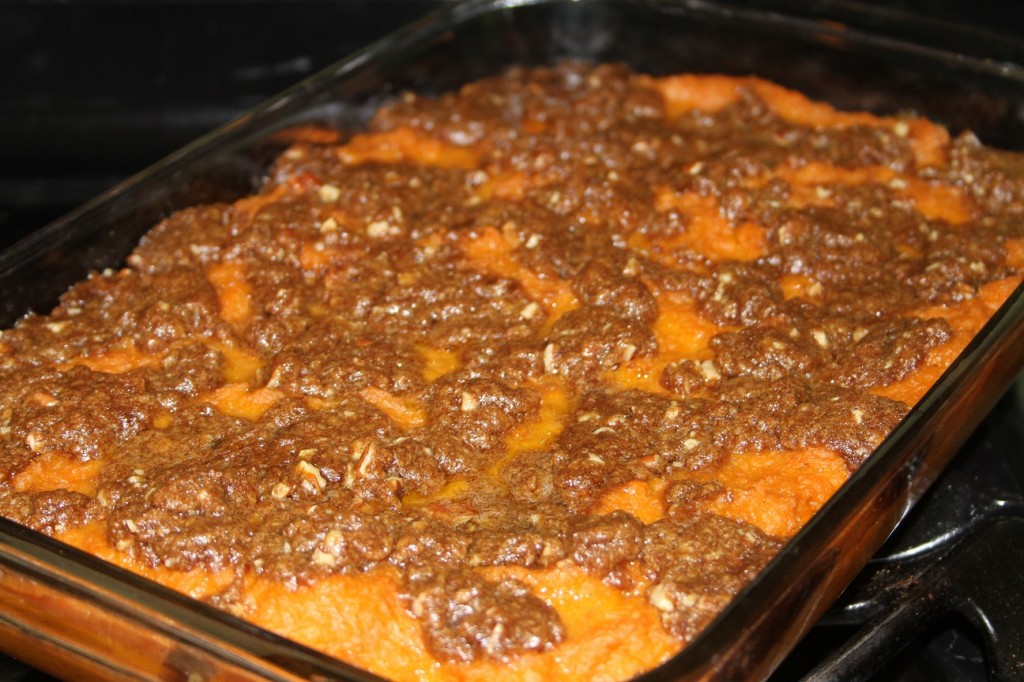 Sweet Potato Casserole
4 Cup  Sweet potatoes, cubed
½ Cup sugar (I used coconut sugar)
2 egg replacer (3 tsp energy & 2 Tbs water)
½ tsp salt
4 Tbs earth balance butter
½ cup non-dairy milk (soy, rice, almond etc.)
½ tsp vanilla extract
Topping:
½ Cup brown or coconut sugar
1/3 Cup flour
3 Tbs earth balance, soften
½ Cup chopped pecans
Preheat oven to 325. Boil sweet potatoes in water until soft.  Drain and mash with the rest of the ingredients (except topping).   Put in baking dish, top with "topping" mix.  Bake for 30 mins.